Hello everyone an I hope you're all well. This is a very exciting post for me – I'm participating in my first ever book tag! I was tagged by the lovely Melissa over at      thebookwormfantasty     This was a really fun tag to be part of! Scroll down to the bottom to see who I'm tagging – and if your name is mentioned, please comment below and send me a link to your participation! To take part then simply have a look at the books I have chosen for each title; then you chose your book – I can't wait to see what you all come up with!
APPLE PICKING (A book on your TBR pile that looks so good you can't wait to take a bite out of it!)
"Murderabilia" by Craig Robertson – I mean seriously look at that cover – how could anyone resist this!
CORN MAZE (A book that is fun to get lost in)
"The Dead Don't Boogie" by Douglas Skelton – Douglas don't be offended by the "fun" bit but it is a brilliant portrayal of black Glesga humour from Private Investigator Dominic Queste
HAUNTED HOUSE (A Book that scares you silly)
"A Suitable Lie" by Michael J Malone; didn't scare me as in "eeek hiding behind the curtains" scary but rather scared me to think of how we don't have any clue as to what goes on behind closed doors! One of my top reads of 2016
PUMPKIN PATCH (last book you picked up/purchased)
"None but the Dead" by Lin Anderson – one of my all time favourite authors and a series I don't think I will ever tire of!
SCENIC DRIVES( a book that is lyrically beautiful)
"My Name is" by Angela Marsons – I chose this as it is so different from Angela's Kim Stone series and when I read it I was moved to tears by the story
PUMPKIN CARVING (A book you didn't enjoy so much and you wouldn't mind carving up!)
"The Fire Child" SK Tremayne – sorry I don't really like being horrible about books but this one just didn't do it for me at all, I just couldn't connect with the characters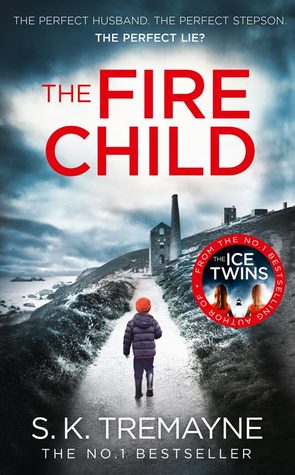 DRINKING APPLE CIDER (A book to curl up under the covers with)
"Death Do Us Part" by Steven Dunne – well to be honest the WHOLE Damen Brook series as I LOVE it and would love to curl up for the winter and read them all again!
JUMPING IN A PILE OF LEAVES (A book that reminds you of your childhood)
"Five Get Into Trouble" Enid Blyton – well come on – who didn't grow up on Enid Blyton!
SCARY MOVIE NIGHT (Favourite spooky read)
"Paranormal Intruder" by Caroline Mitchell – even more scary considering that this is based on the true experiences of Caroline and her family!
I tag:
My twinnie over at crimebookjunkie