I am buzzing to be a part of the blog tour for the 3rd in the Mechanic Trilogy, #PayThePenance from Rob Ashman. But I'm not going to lie, I am also kind of sobbing into my hankie too! The last in the series means I don't have a next one to look forward to (though I do hear Mr Ashman is penning another novel as I type so I may just forgive him!)
Well by now you all must know what a huge fan I am of Rob's books so there is no surprise in my massive THANK YOU to him and Bloodhound Books for the ARC and the invitation to the tour!
What the blurb says:
Murder. Corruption. Revenge.  
Lucas has been tracking a killer, known as Mechanic when his world is shattered. Unable to continue his hunt for the murderer he is forced to rely on his friend and colleague Dick Harper. But Harper has a knack for not playing by the rules. He doesn't disappoint. 
Meanwhile, Detective Moran is trying to piece her life back together. The police stumble upon new evidence without grasping its significance. She has to divert the investigation if she is to survive. 
The police are closer to Mechanic than they realise which puts Moran right in the firing line. 
Mechanic, as usual, has other plans and the consequences for Lucas and Harper are terrifying… 
My review:
OK, I have literally just finished #PayThePenance after reading it in one sitting and I mean one sitting! Have you ever read a novel where your heart has been in your mouth from page one and your stomach has churned in nervous anticipation all the way through? Well I just did and I am not going to lie, I am seriously wasted now! Absolutely wasted!
The final instalment in The Mechanic series follows on swiftly from that eye watering ending of "In Your Name". The opening scene in the Bassanio household is pretty laid back and could almost lull you into a false sense of security but if you have read Rob's books then you know that this man's mind is more twisted than a corkscrew! So do not be fooled!  Laid back is not a term that can be used to describe Pay The Penance!
The Mechanic is off on a bit of a busman's holiday to Sorrento while we peer into the car crash that has become Lucas's life. Lucas has turned to the drink and he is unravelling big time!  Harper is the only one he can turn to bring some closure to the events that have rocked his life. A telephone call propels them straight back into the hunt for the Mechanic and from there on in it's a rollercoaster ride of a read that will leave you reeling, shaking and in emotional turmoil!
There is so much I want to tell you about #PayThePenance but I can't tell you for fear of spoiling the plot for you. It suffices to say that it is one hell of a  twisted cat and mouse game that has built up over the series and comes to a thrilling and nail-biting climax! I don't usually get hung up on reading books in the right order but with this series, it is a MUST!
Lucas, Harper and Moran are all brought back together for the final hunt for The Mechanic. But when the Mechanic is around you just need to question who is the hunter and who are the hunted!
Lucas is clearly falling to pieces in this book and the struggle for him was real; you could feel his pain on every page and stage of the book but as a reader, I was right behind his quest to bring the Mechanic down. Lucas and Harper work so well together, they both bounce off each other and despite the tension, the humour and camaraderie between them is an absolute classic! Add Moran into the mix and we have dynamite! She is as sharp as a tack and I love her character, so glad she made the final in the series. Ohh god though that Detective Mills, he was as slippery as an eel and a few times I wanted the Mechanic to come make him pay.
Pay the Penance though, for me, was all about the Mechanic; I've said it before what a twisted and sadistic character Rob has created here, but this time around I was so conflicted reading the Mechanic's narrative. How was it possible to fear and loathe someone so much yet at the same feel sorry for them? The Mechanic is clearly a cold and calculated killer – there is no denying that but this time around we see another side to The Mechanic, a side that will have you conflicted as you read – is it possible to feel sorry for someone so clearly psychotic. Torturous and sadistic methods of killing are the name of the game for Mechanic and their idea of R&R was so sick and twisted that my eyes watered reading it! Never gratuitous though, always fitting in perfectly with the storyline
Confession time – I actually liked the Mechanic – actually more than that – I admired their chilling intelligence; always one step ahead of everyone else; that torturous toying with their prey – call me sick and twisted but hey that's the way the cookie crumbles!
If you have read the first in the series then you will know that The Mechanic has some serious psychiatric issues going on – those internal voices and noises disappeared for a while but hell Pay the Penance brought them back with a vengeance and #NoSpoilers but let's just say the closure to this part of the storyline was extremely satisfying!
Pay the Penance was an absorbing and compelling read that provided the perfect conclusion to what has been an intense and satisfying trilogy. It delivered everything I could ever ask for, convincing character development; riveting and complex plots that left you reeling; twists and turns that had your head spinning and a series that I will never forget!
I don't think I have ever struggled as much to write a review for a book; I honestly feel there is nothing that I can say that will do justice to this book, to this trilogy in fact. I just want to finish off my review by thanking Rob for sending me that email asking me to read "Those That Remain" before he landed his publishing deal; I feel that I have followed his journey from (almost) the start and I am honoured to have been a part of a fantastic crew of bloggers who have reviewed for his blog tours since he signed with Bloodhound. Rob Ashman, revel in this success mate because you deserve every single bit of it!
Me and the Duke, we salute you, sir!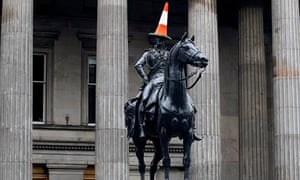 About Rob:
Rob is married to Karen with two grown up daughters. He is originally from South Wales and after moving around with work settled in North Lincolnshire where he's spent the last twenty-two years.
Like all good welsh valley boys Rob worked for the National Coal Board after leaving school at sixteen and went to University at the tender age of twenty-three when the pit closures began to bite. Since then he's worked in a variety of manufacturing and consulting roles both in the UK and abroad.
It took Rob twenty-four years to write his first book. He only became serious about writing it when his dad got cancer. It was an aggressive illness and Rob gave up work for three months to look after him and his mum. Writing Those That Remain became his coping mechanism. After he wrote the book his family encouraged him to continue, so not being one for half measures, Rob got himself made redundant, went self-employed so he could devote more time to writing and four years later the Mechanic Trilogy is the result.
When he is not writing, Rob is a frustrated chef with a liking for beer and prosecco and is known for occasional outbreaks of dancing.
Rob is delighted that all three books in the Mechanic Trilogy will be published with Bloodhound Books in 2017.
Those That Remain  –  22 June
In Your Name            –  13 July
Pay The Penance     –  8 August
Rob now writes full time and has recently completed his fourth novel titled Faceless.
Twitter tag : @RobAshmanAuthor

Facebook author page: Rob Ashman Author

Website link: www.robashman.com