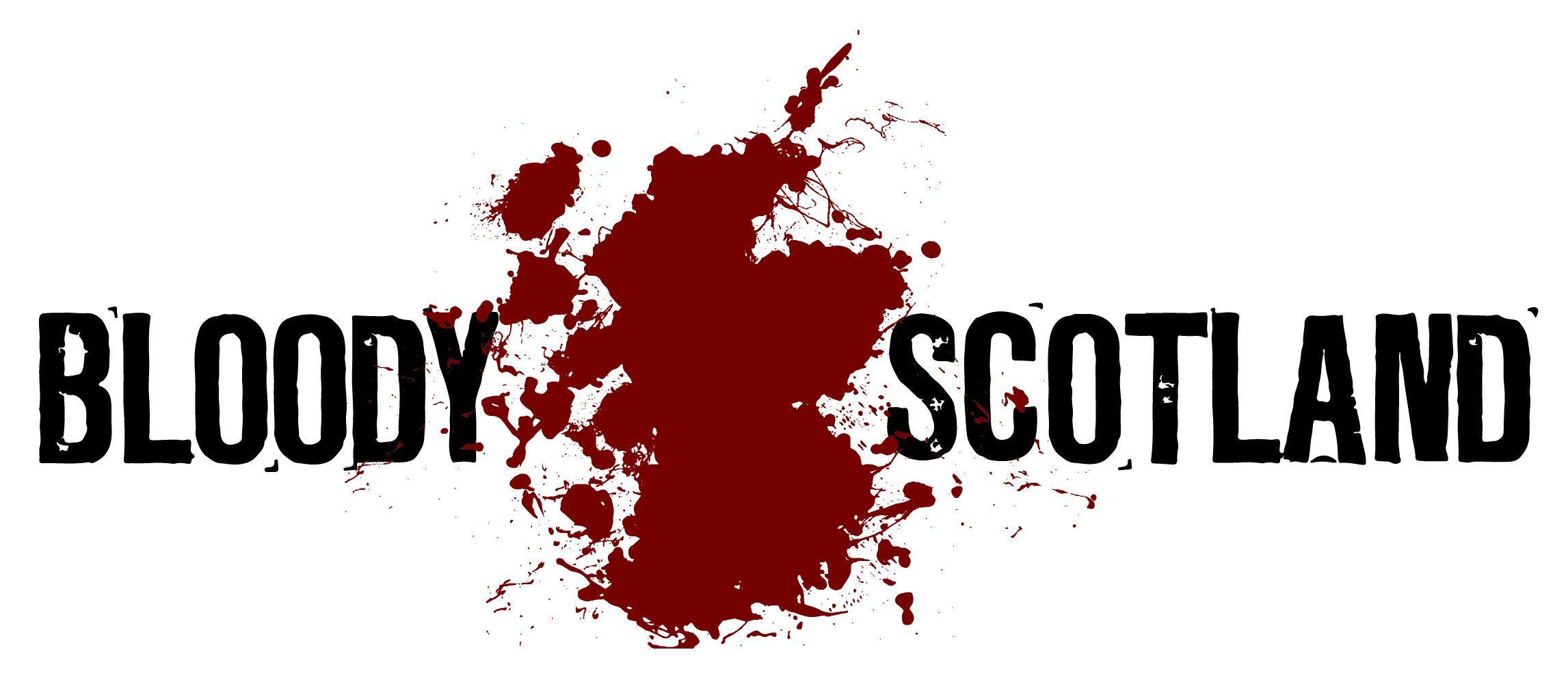 Well, another year has passed and here we are again at Bloody Scotland 2017! It seems like so much has happened in the last year and all of it good in relation to my life in the world of books and blogging. I've hung out with some awesome people at some awesome events and festivals but now it's time for me to come awa hame to the best wee crime festival in the world! #BloodyScotland!
Anyone who knows me knows just how much I love my crime fiction and book festivals and events. You will also know that my heart lies with all things Scottish in relation to crime fiction and my author stalking…oops support! So it will come as no surprise that Bloody Scotland will always be my ALL TIME favourite book festival and I will never stop banging on to people that they really need to come and experience it for themselves! Every year, I say it is the best one yet, but boy #BloodyScotland surpassed themselves this year and there is NO book festival in the world that will ever top the opening event that the organisers put on this year! More about that to follow!
This year's event was extra special for me, although it is the first one I've not volunteered at for a couple of years I am delighted to say it is the first one that I was asked to moderate a panel at! I was over the moon to be moderating the "Writers are Doing it For Themselves" panel, the first of a #FringeFestival event at Bloody Scotland consisting of 3 bloody brilliant self published authors, Alan Jones, David Videcette and Alison Baillie. More about the event later in the post! OMFG, my nerves are through the roof just even remembering this!
As well as this it was also another opportunity to catch up with my #Twinnie AKA Noelle AKA #CrimeBookJunkie  – you may remember we made our Facebook live debut last year along with Alison Baillie and this year we decided to do a #TwinniesOnTour FB live interview special with crime writer extraordinaire, Graham Smith! How many EEEEEEEEEKs do you think were going on at this event!
Arriving on Friday after I picked up my #PressPass (eeeek another first for me!)  I made my way straight up to the Stirling Highland Hotel to catch up with my #Twinnie as my housemates for the weekend were not arriving until later! Being so engrossed in my excitement, I made a spectacular entrance into the courtyard by tripping over a speed bump and landing face first on the ground! Thankfully there was nobody around (that I was aware of) to see me (but I'm sure some CCTV operator somewhere was having a laugh at my expense and I've come home with 2 black and blue knees and a lovely egg-shaped bump on one of them!
Graham Smith, Alison Baillie and Alan Jones joined us and I think Alison summed it up perfectly when she came in and said "Oh it's my gang and we are all back together again" just encapsulates the feeling of community that exists at this festival, you can come alone but you will never feel alone!
Time to check into my home for the weekend and what a cracker of a home it was! My housemates for the weekend were the lovely Alan Jones and David Videcette! How brave was I to share a house with these two and an axe! Or maybe, how brave were they! A charming and quirky wee cottage slap bang in the midst of all our bookish venues! Well found Alan and thank you for inviting us to share it with you!
Friday night was the grand gala opening of Bloody Scotland and I was just a little excited to have a golden ticket for this sell-out event in the Great Hall in Stirling Castle. It included the award of the McIlvanney Prize, champagne reception and launch of the Bloody Scotland book! Topped of course with the torchlight procession from the castle down to the Albert Halls for Ian Rankin's event.
I'm not going to lie I was feeling slightly emotional at all of this. Stirling Castle holds lots of fond memories of my childhood and my dad would take me there often and tell me stories…some very tall tales I think! I did actually believe I was a direct descendant of William Wallace until I was about 12 years old! My dad also instilled me with my love of reading and books and I hope he was looking down and feeling happy and proud for me to be taking part in this event!
I was delighted that Denise Mina won the McIlvanney Prize with #TheLongDrop (that is so getting bumped up my reading list!) And I got a shiver down my spine as all the longlisted authors were piped in for the event in the Great Hall! What a night!
This was followed by the torchlight procession from Stirling Castle. There are no pictures or words that can do this event justice! You really had to be there to experience it. What I can say is that the Bloody Scotland team have proved themselves to be head and shoulders above all when it comes to putting on a rerr wee hoolie!
You can see a short video clip of the procession over on my Facebook page on the link below:
The weekend was jam-packed with panels and there was honestly something to please everyone from the big names such as Ian Rankin, Val McDermid, Lin Anderson, Ann Cleeves, Denise Mina and the likes to the chances for up and coming authors to shine on their spotlight events and Pitch Perfect to the first ever #FringeEvents put on by the team. If anyone had any complaints it could only have been that they couldn't attend every single event! I especially loved The Northern Powerhouse Panel with Luca Veste   Howard Linskey,  and Danielle Ramsay (who was standing in for A.A Dhand) I haven't read any of Danielle's books but after hearing her on Saturday they are heading straight to my #TBR pile! Her story of a fictional character who turned out to be uncannily similar to a local well-known gangster where she lived had me howling! And Luca Veste, he is one of my favourite panel members, his infectious laugh has me reverting back to a giggling teenager! This panel was chaired by the fabulous Dr. Noir, herself, Jackie Collins and I was so disappointed not to get a chat with her this time round! Next time Jackie!
The annual football event took place and what a thrill that Scotland gubbed England! Check out Alan Jones playing his first ever game for Scotland!
The panel events are all covered across at Bloody Scotland's Facebook Page so I am going to talk about the highlights of my weekend! Apart from the obvious meeting up with all the gang of bloggers, authors, publishers, and readers, there were so many moments that just blew my mind away!
On Saturday morning, Crimebookjunkie and I did our very first ever #TwinniesOnTour live Facebook interview with the brilliant Graham Smith, author of the Harry Evans and Jake Boulder series'. You can catch the post over on CrimebookJunkie's Facebook page
#TwinniesOnTour with Graham Smith
Have a wee watch and see us grill Mr. Smith under extreme pressure and watch out for the cameo appearance by Alan Jones, author and our director for the day!
Orenda Books had the pop-up launch for the brilliant House of Spines by Michael J Malone; a successful launch that seen the books flying off the tables as passers-by snapped them up! Lovely to see Michael again as always and the woman behind Orenda, the unstoppable Karen Sullivan, I don't think that woman ever sleeps!
Getting a selfie with Val McDermid just before the torchlight procession had Noelle and I in awe – not often that we are lost for words! And howling as Noelle was trying to do the subtle "get Ian Rankin" in a shot picture and he shouts, I can see what you are doing! #TwinnieGoal2018 take a brave pill and go over and speak to the man and get a picture as opposed to the #jawdrop every time he walks by!
I'm not one for name dropping but I have been stalking Lin Anderson for years and as opposed to taking a restraining order out against me, this lovely woman and most incredibly talented author now comes over and talks away to me whenever she sees me at events, so when I popped up at the restaurant she was in, the pub, behind her at the procession none of it was planned at all! So thank you, Lin, for being such a down to earth, approachable and fabulous supporter of all your readers!
Dinner with the indie author panel, think we went to prepare but ended up just laughing all night!
Of course, it was also the year that Bloody Scotland agreed to host a #FringeEvent and Alan Jones was successful in putting together the #WritersAreDoingItForThemselves panel with David Videcette and Alison Baillie. When Alan asked me if I'd moderate the event I jumped at the chance, it was months away when he asked and so I felt pretty cool about it all! Of course, by the time Sunday came my heart was in my mouth! But, seriously, I need not have worried, the panel and audience just gelled together and the afternoon was a blast! Tips were shared for aspiring authors thinking about publishing their own work, discussions over marketing techniques and some short readings from the panel meant that the hour was over before we knew it! We were all really pleased how the event went and feedback from the audience was positive too. Massive thanks to Bloody Scotland for giving their ongoing support to smaller authors throughout the years and for Alan being instrumental in setting it all up!
You can see some short clips of the session in the links below:
Writers Are Doing It For Themselves
Alison Baillie: Sewing The Shadows Together
David Videcette: The Theseus Paradox
Of course a crime book festival isn't all about seriousness and reading, there is a fair amount of shenanigans go on as well, from the official events such as "Never Mind the Buzzcops" the late night quiz followed by "The Fun Loving Crime Writers" – the latest new band in town to "Crime at the Coo" featuring The Splice Girls! And the informal get together's in bars, restaurants, and clubs all over the city!
Too soon and it was all over for another year! So many people I didn't get pictures of or the chance to talk to for longer or at all, so many people, so little time! And for the next 12 months anyone who will listen to me will hear me bang on about how good this festival is; not only do the Bloody Scotland team know how to put on a spectacular event, it is also the friendliest event out there, Alison Baillie got it right when she said "You know I go to lots of events, but when I come to Bloody Scotland and look over and see you all sitting there, I think to myself "that's my gang, my team" and I want to shout it to the world." And that is so true of this festival, you will never go there and feel alone, you will always be made to feel a part of it and I'd urge you, if you haven't come before, to get yourselves along next year. I'm proud to be Scottish, a reader, a fan, a blogger and a part of something so very very special and I'd love for you all to take the chance and experience yourself a guid auld Scottish welcome!
Bloody Scotland – haste ye back!
To sign up for updates from Bloody Scotland visit their website on the link below: