What a year it has been for Scottish author, Owen Mullen. From self-published author of the Charlie Cameron series to a publishing deal with #BloodhoundBooks to being longlisted for the prestigious #McIlvanneyPrize at Bloody Scotland, it certainly has been a page turning year for him!
As a longstanding fan of Owen's writing, it gives me great pleasure to showcase this #Exclusive #CoverReveal for Owen's latest book, "Delaney, And So It Began". (to be published on 5th October)
Thanks to Sarah over at #Bloodhound and Owen for asking me to share this cover reveal with you all!
You know the score though, there is no peeking until I tell you a wee bit more about Owen and his book!
So what is this new book all about?
PI Vincent Delaney thought he was done with the NOPD until a string of seemingly unrelated child murders brings an unexpected invitation from the FBI, and his old boss.
A serial killer is roaming the South, preying on children appearing in pageants, and the police want him to go undercover using his own family. Accepting would mean lying to people he loves and maybe even putting them in harm's way.
In Baton Rouge, a violent criminal has escaped and is seeking revenge for the brother Delaney shot dead. But Delaney isn't going anywhere. He has unfinished business. Meanwhile, north of the French Quarter, shopkeepers are being extorted and ask for Delaney's help. Extortion is a matter for the police.
But what do you do when those responsible are the police? Delaney has his work cut out and he'll be lucky if he makes it out of this alive…
Ohhhh, my interest is well and truly piqued!
Just who is Owen Mullen then?
Author Bio:
OWEN MULLEN'S debut novel Games People Play has been long-listed for Bloody Scotland McIlvanney Crime Book Of The Year 2017
School was a waste of time for me. Or rather, I wasted time; my own and every teacher's who tried to get me to work. It took twenty years to appreciate what they were telling me. Life has rules. They aren't written down but they exist nevertheless. I got that. Eventually. But by then I was thirty-five.
Along the way, I missed an important clue. At ten I won a national primary school's short story competition – and didn't write anything else for forty years.
SMART BOY WANTED APPLY WITHIN
As a teenager my big obsession was music. Early on I realised if I was successful I would probably be rich and famous and pull lots of girls.
So how did that turn out?
Well, you haven't heard of me, have you? And this morning I caught myself worrying about the electricity bill. So the short answer is: one out of three ain't bad.
Running around the country in a Transit van with your mates is fun. It's your very own gang. You against the world. Until you fall out and the dream lies bleeding on the dressing-room floor.
When that happened I went to London [everybody from Scotland goes to London, it's like first footing at New Year, or ten pints of lager and a vindaloo on a Friday night; a sacred tradition] and became a session singer. I also started gigging with different bands on the circuit.
Back in Scotland – most of us come back with wild tales of great success, none of them true – I wondered what I should do with myself and didn't have to wait long for the answer. Her name was Christine. We got married, I went to Strathclyde Uni and got a bunch of letters after my name, and toughing it out at Shotts Miner's Welfare, or dodging flying beer cans at the Café Club in Baillieston, was in the past. The long hair was short now, I wore a suit and pretended to like people I didn't like because we were 'colleagues'.
After many adventures, I started my own marketing and design business and did alright. Christine and I were very happy, we travelled all over the place; India, Brazil, Botswana, Nepal, Borneo, Japan. One day I suggested we move. To the Greek islands. So we did. We bought land and built a beautiful villa overlooking the Mediterranean. Then the pan global financial crash happened, years of fiscal carelessness finally caught up with Greece; the exchange rate dived and the cost of living in Paradise went through the roof.
I had to do something. Then I remembered the short story competition. I had been good at writing, hadn't I?
I wrote another short story called The King Is Dead…the first thing I'd written since primary school. When I typed the last word [Christine taught me to type] I held the pages in my hand then started to read. An hour and a half, rooted to the chair unable to believe what was in front of my eyes. For four decades I had shunned a God given gift. And as I read I started to understand why. It was awful. Not just bad. Bloody terrible.
But I kept going.
And now, eight years and seven books later, three literary agents plus two I turned down [they were reading a different book] I am a writer. My books are on Amazon. People buy them and come back for more.
One seasoned London agent has predicted I am destined to be 'a major new force in British crime fiction.'
Yeah!
So is the moral: follow my example, find something you're good at and stick with it. Hardly. I didn't, did I? Do it your own way; it's your life.
Links :
Amazon: https://www.amazon.co.uk/Owen-Mullen/e/B01BJSFIU8/ref=sr_ntt_srch_lnk_1?qid=1502278389&sr=8-1
Twitter: @OwenMullen6
Facebook: https://www.facebook.com/OwenMullenAuthor/
Instagram: https://www.instagram.com/owenmullenauthor/
So are you ready to see the cover?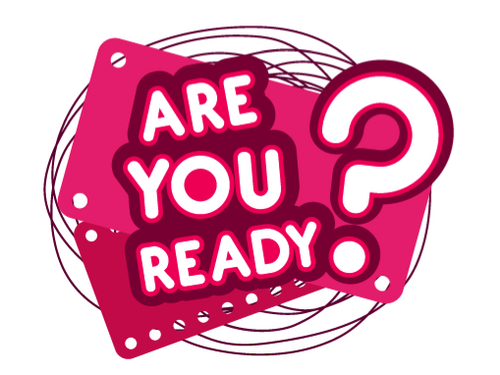 Are you sitting comfortably?
Let's have a wee drum roll!
Ok, here it is!
I am loving it! I love the Chaplin image with the single red tear!
And of course there is a fabulous blog tour starting on 5th October (publication day!) so watch this space for the #BloggerViews on Owen's latest book!