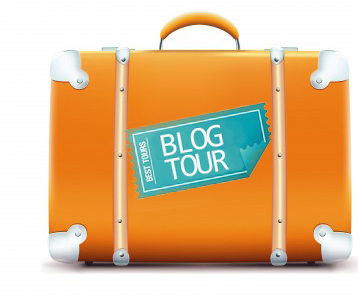 As a book blogger, I take part in a number of #BlogTours across the year. So much planning, organisation and hard work go into each one of them and I think sometimes people forget just how much blood, sweat and tears goes on behind the scenes. So this week I am delighted to feature the wonderful Anne Cater from http://randomthingsthroughmyletterbox.blogspot.co.uk/ who is going to be talking to us about a day in the life of a blog tour organiser.
I was delighted to finally meet Anne face to face at Harrogate this year and she is as lovely and helpful in person as she is online. Anne is one of the top bloggers I know and she is a font of all knowledge about blogging as well as being a great support to bloggers and a huge advocate of the blogging movement. She also has a wicked sense of humour and a low tolerance for bulls*t, my kind of person!
So it gives me great pleasure to welcome Anne along to #Chapterinmylife today!
So let's hear about a day in the life of a blog tour organiser…
Can you tell me a wee bit about yourself and how long you have been blogging for?
Hello Sharon, thanks for inviting me onto your fabulous blog, it's an honour.
I'm Anne, I'm (just) over 50-years-old and I live in Gainsborough, Lincolnshire with my husband Martin and our two cats, Costa and Nero.
 In March 2018, Random Things Through My Letterbox will be seven years old. I think that blogging years are a bit like dog years – they seem to be longer!
How did you get involved in organising blog tours?
Early in 2016, I made the huge decision to quit my full-time job. I've been working since I was 17 without a break. I've worked within the Voluntary Sector for the past 20 or so years. The Third Sector is wonderful and I've done so many different jobs, but everything is short-term contracts because of funding. I realised within a week that the last job that I took wasn't for me.
 I'd been in touch with No Exit Press for a while, and we arranged to meet. I must have sold myself well because they took me on as their Blog Tour organiser, on a monthly fee.  I was also doing some freelance Admin work for Orenda Books; inputting their IPR information, and wonderful Karen Sullivan agreed to let me organise a Blog Tour for her. It was a success and now I organise all of the Orenda tours too.
 I was then contacted by other publishers, and so far, I've been commissioned to organise tours for Transworld, Quercus and Headline, and am currently in talks with another large publisher.
 I really enjoy organising the tours and have a fabulous bunch of bloggers who support me.  I decided to take a chance and offer my services directly to authors. I've been amazed at the response and am currently working with eight authors.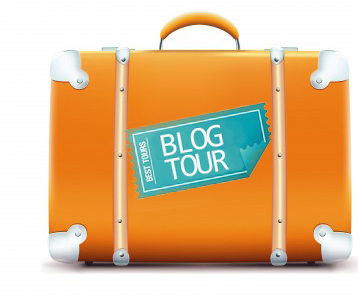 For those who don't know what they are, can you explain what a blog tour is?
Ahh, now that's a question! 
Basically, a Blog Tour is a marketing vehicle for a book. Instead of the author travelling around the country from bookshop to bookshop, they and their book will feature on blogs; on specific dates, for a specific length of time.
 Just like a tour by a musician, a tour poster will be created to let readers know which blog will be hosting on which day.
 Blog Tours can range from one week to one month, sometimes more and are made up of reviews, guest posts, competitions, extracts and interviews.
What does a typical day for you look like?
There's no such thing as typical in the Cater household, but here's an imaginary day for you:
 During the week, the alarm goes at 6am and Martin leaves at 6.50. I work at our local Hospice Monday to Thursday, I leave the house at 7.45 and get home again at 12.15
 Afternoons are full of blogging and blog tour organising. 
I start by going through the Blog Tour posters for the tours that I've organised and share every post on Twitter.  I then look through the tours that I've been part of and try to Tweet the other slots on that tour.  There will be contact with publishers, authors, bloggers; I could be allocating dates for new tours, sending out content or arranging for a poster to be designed.
I also like to be ahead with my own blog tour hosting, so will check to see which tours I'm on in the next week or so and prepare those posts.
 I like to cook, so I usually stop at some time to prepare dinner; Martin gets home at around 6pm and we eat together
 I often work late into the night; I'm a night owl and always have been.  I  usually go to bed between midnight and 1am
 Weekends are different: I try to keep those just for us and Martin and I like to find nice places to eat ….  and shop!
Highlights of organising Blog Tours?
The contact with the other bloggers is great. Sometimes they are so excited when I email to tell them that I have BOOK X going on tour and would they be interested.  The enthusiasm is infectious and always makes me smile.
Thanks from an author is always wonderful too. It's great to be part of making a book fly
Anything you would change about it?
I'm learning as I go along, so I constantly change how I do things.
Strangest/funniest thing that has happened to you as a Blog Tour Organiser?
I've had a couple of people who've posted really negative reviews as part of a tour, without telling me that they didn't enjoy the book.  I find that odd!  A Blog Tour is a marketing tactic, intended to raise the (positive) profile of the book. I totally understand that sometimes a book is just not right for a blogger, for many reasons, and would never insist that they post a positive review if they hated the book.  However, this is a Blog Tour and I'm here to help and to suggest alternative posts, or even dropping out of the tour if needed. 
What are you reading right now?
I started The Foster Child by Jenny Blackhurst last night and am hooked already. I adore Jenny's books.
 Thank you so much for joining me Anne, and for those fabulous answers to my questions. I think now, everyone will have a better idea about Blog tours and what actually goes on behind the scenes!
You can connect with Anne on Twitter and on Facebook and you can follow her blog here