With the festive season rapidly approaching I thought I'd do a little post on gifts to buy that special book lover in your life! As well as books and book tokens (seriously folks us bookworms can NEVER have too many books in our lives and we will ALWAYS appreciate a book token if you don't know what else to get us!) However, if you are determined to get something a little different then what about some of these little beauties:
Book Art: there are loads of different pieces of book art out there and I especially like the #Litograph prints that are out there. Waterstones sometimes have some in store but this US-based online shop has a fabulous collection.
2. What about a bookend to add something a wee bit different to the bookshelves? The one below is from the Literary Gift Company which has a whole host of fabulous gifts ideas to inspire you! They are so good that you will want to buy them all for yourself!
3. What about this gorgeous Alice in Wonderland print dress from Minimunmouse? 
Perfect for those summer book festivals in a fresh black and white print?
4. A smart set of cufflinks for that bibliophile man in your life perhaps? These ones are available over on  Etsy along with a whole host of other designs.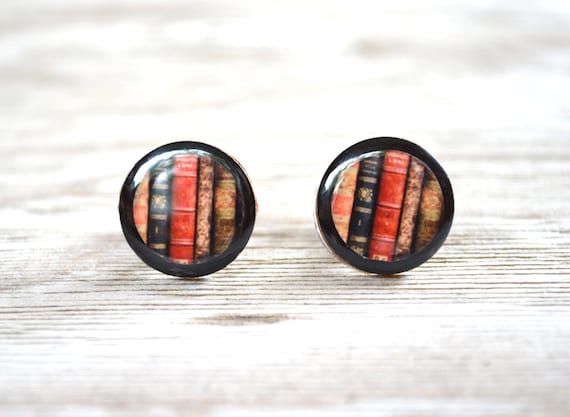 5. Or what about this stunning bookworm shoulder bags from Yoshi.co.uk
6. Another great idea for those who love to attend book festivals is a rail voucher or hotel deal for their favourite book festival. Allowing them to enjoy the event without having to rush away! There are some great hotel deals to be found on http://www.booking.com and train deals on http://www.thetrainline.com
7. Do you remember the libraries of our childhood, when our books were stamped and not scanned; when the librarian would give you that stern look as she whispered "ssshhhh" through puckered lips? Then why not give the booklover in your life a gift to reminisce about the old days with this fabulous personal library kit. They will never need to lend a book and not worry about it being returned again! Available at Wordery.com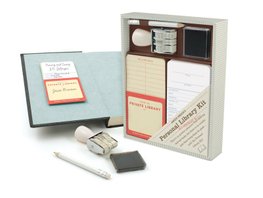 8. What about the bookworm in your life who just loves a duvet day? Why not treat them to this gorgeous duvet so that they can wrap themselves up against the elements and snuggle down for the day with a good book! Available at Redbubble.com
9. Another thing that all us bookworms love is some stationery; we crave new notebooks, pens, trinket boxes and all that lovely #StationeryStuff. Why not pop over to  Paperchase and fill a basket full of goodies for your favourite bookworm!
10. And if all else fails and you run out of inspiration some book tokens, their favourite tipple and a large box of chocolates is just the thing to keep them happy!