This is an AWESOME all the #OMG moments for me! To be kicking off the #BlogTour for SE Lynes new book, Mother! Not only am I kicking off the tour, it is also publication day for #Mother.  I'm joined on today's spot by Kaisha over at Thewritinggarnet  so be sure to pop over and check out her review!
I adore this woman's work, her first novel, Valentina, was one of my top reads of this year and so when she signed with one of my favourite publishers, Bookouture, I was over the moon for her! So, huge thank you to Bookouture and to Susie for the ARC of Mother
This intro below is especially for Susie! She'll know what I mean!
(Och Susie, hen, Ah'm ferr delighted to be gien yer blog tour a wee birl fur yer new book. Valentina was a rerr read and ah gie it laldy every time ah tell folks aboot it hen! Ah wis well-chuffed fur ye when yon Bookouture high heid yins signed ye up and cheers to ye all fur gien me a copy of yon book tae read and tae tell ye whit ah think aboot it! Anyway, am aw up tae high do about ma wee hurl on yer tour so awa we'll go! Yer a wee stoater hen!)
What does the blurb say?
Christopher would never hurt anyone. Not intentionally. Even after everything that's happened I still believe that… 
Christopher Harris is a lonely boy. A boy who has never fitted in to his family. Who has always felt something was missing from his life. 
Until one day, when he discovers a suitcase in his family's attic. And a secret about his mother that changes everything. 
What price would you pay for the perfect family? 
Christopher finally has a chance at happiness. A happiness that he will do anything to protect… 
My thoughts:
My first thoughts after turning the last page of this book were firstly devastation that it was over and secondly how the hell could I ever write a review that would do justice to this most perfect and mesmerizing book!
I'll start off by telling you that I'm telling you nothing about the plot! Read the blurb and then pick up the book is all that I'm saying as I do not want to run the risk of giving away any spoilers at all.
Mother ticked every single box for me, it had characters in whom I became engrossed, it had the perfect mix of spine-chilling intrigue, suspense and unease and it provided the perfect sense of place and time as I found myself transported back to the 1970s with Flares, Spangles and taping the Top 40 on a Sunday afternoon. This book gave me everything I wanted and more!
Set in Leeds in the 1970s when The Ripper struck terror into the hearts of both women and men in the city, Susie Lynes painted a perfect backdrop for Christopher, who has got to be one of the most screwed up characters I have ever met! As I read, I found myself remembering the news reports of the times and feeling that sense of dread that something so evil was happening. It was easy to transport myself back to that era and experience the book as though it was happening right here and right now. I really was torn between not wanting to put this book down and wanting to put it aside to ensure the pleasure of reading it lasted even longer!
Mother is told by an unknown narrator, we do not know if they are benevolent or malevolent but we are immediately left feeling that there is something off kilter, something is not right and are we to trust what we are being told. Do not let this unknown voice distract you, go with the flow and it will all fit in perfectly at the right time. I loved the detached yet focused view the narrator gave of Christopher and his life and for me, it provided that delicious unease that I love to feel when reading a book. So I'm weird, hell yeah, the more uncomfortable and uneasy I feel the better the read! The narrator's voice niggles and intrigues all the way through, never spoiling but only ever adding to the intense chilling psychological mind f**k that is this book.
Christopher tore at my heartstrings, his sense of isolation, of not quite belonging and never quite knowing what to do right, was palpable throughout the book, you could feel his loneliness and his desperation to belong seep through the pages. His obsessive personality was chilling. The matter of fact way he described some horrific incidents was such that he could have been reading a shopping list such was the lack of feeling in his tone.  Yes, I know I was reading and therefore I couldn't hear the tone but Susie Lynes has a tremendous skill in being able to place the reader right in the middle of the story and so I did hear, see, taste and smell everything going on! This book got all my senses going! I could sense all his emotions boiling and bubbling away under his skin as the intensity of his relationships grew deeper and deeper.
Mother is not a #WhamBamThankYouMam psychological thriller, it isn't fast-paced and shocking but rather it is a beautifully written book that by its very pace will chill you more than any "in your face" horror ever will! I found myself completely consumed by this book, I was moved to tears on more than one occasion, I was left feeling quite uneasy and disturbed throughout. I did not want this reading experience ever to end! I honestly felt as though I had been picked up and dropped right in the middle of the pages so engrossed was I. This book stole my very being, it engulfed me and it will stay with me for a very long time!
Susie Lynes has magical fingertips, she can craft a dark and compelling narrative that will suck you right up and spit you out at the other end as an emotional wreck. This woman is genius, absolute genius! Susie Lynes, I think you broke me!
Mother is available to purchase from:
Mother: Amazon US
About SE Lynes: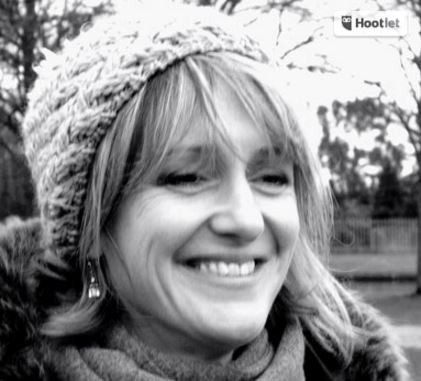 Her official bio is:
After graduating from Leeds University, S E Lynes lived in London before moving to Aberdeen. In Aberdeen, she worked as a reporter, researcher and finally a producer at the BBC before moving with her husband, Paul, and two young children to Rome.
In Rome, she began to write while her children attended nursery. After the birth of her third child and upon her return to the UK, she gained an MA in Creative Writing from Kingston University.
She now combines writing with lecturing at Richmond Adult Community College and bringing up her three children. She lives in Teddington.
Her debut novel, VALENTINA, was published by Blackbird July 1st 2016. VALENTINA is a psychological thriller set in Aberdeenshire.
Check out the other stops on the tour