Book Week Scotland 2017 is taking place from Monday 27 November – Sunday 3 December. This year's theme is Nourish and to celebrate our book week I've asked some of my favourite Scottish authors to provide me with a recipe that they feel is the perfect accompaniment to either their own book or a book of their choice.
Book Week Scotland is a week-long celebration of books and reading that takes place every November.
During Book Week, people of all ages and walks of life will come together in libraries, schools, community venues and workplaces to share and enjoy books and reading. They will be joined in this celebration by Scotland's authors, poets, playwrights, storytellers and illustrators to bring a packed programme of events and projects to life.
You can follow Bookweek Scotland on Twitter and like them on Facebook to keep up to date with what's happening in your area.
Book Week Scotland is brought to you by The Scottish Book Trust
Today I'm joined by Alan Jones and Susi Holliday.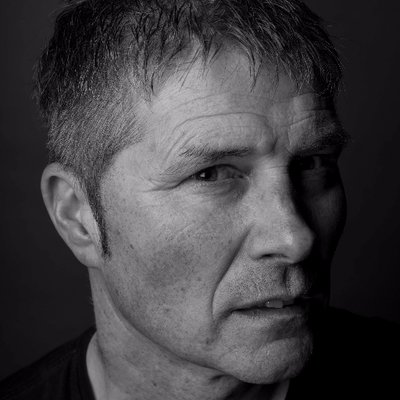 Alan has given me a dish inspired by Eddie, the Vet, in Blue Wicked. Eddie loves to cook for Catherine and this is a tasty wee dish that he can knock up in about 30 minutes:
Seafood Risotto with Tomato and Basil
Serves 4
INGREDIENTS
1 onion, finely chopped
3-5 cloves of garlic, grated
2-3 cups of arborio rice
1 Tblsp Butter
Olive oil
Fish stock cubes x 2
1 packet passata
Half a glass of white wine
1 pack Seafood mix & 1 pack prawns.
(You can use the precooked ones or fresh)
250-500ml hot water
Black pepper
Crusty bread
Salad leaves, spring onions, tomatoes
Balsamic vinegar
Lemon or lemon juice
INITIAL PREPARATION
Pour yourself a glass of white wine. A Pinot Grigot or Sauvignon Blanc goes down very well with this dish!
METHOD
Sauté the onion and garlic in some olive oil
Add a good knob of butter and let it melt
Add the rice and mix thoroughly while heating the pan
Add the wine and grate the stock cubes into the mix
Add the passata and gently heat, stirring regularly
Add the basil, lemon juice and black pepper to taste
In the meantime, sauté the seafood in a frying pan with some butter.
(skip this step if the seafood and prawns were precooked)
Cut the tomatoes and spring onions, add to salad leaves
Dress salad with a little olive oil, balsamic vinegar and lemon juice
Keep tasting the rice to check if it is ready, and add water as it cooks to keep it fairly sloppy
Once the rice is ready, add the seafood and juices, and stir for 2-3 minutes
Serve with lumps of buttered crusty bread and the salad.
Nice one, Alan! I await my dinner invitation!
Alan Jones
Alan Jones is a Scottish Author with three gritty crime stories to his name, the first two set in Glasgow, the third one based in London. Living on the Clyde coast in Ayrshire, he works in the animal health industry, makes furniture and maintains and sails a 40-year-old yacht in the Irish Sea and the West coast of Scotland. He writes under a pen name for work-related reasons and is married with grown-up children. He loves reading, watching films and cooking. Last year he hung up his football boots as age and a dodgy ankle caught up with him. 
His books are not for the faint-hearted, with some strong language, violence and various degrees of sexual content. The first two books also contain a fair smattering of Glasgow slang.
I've read all three of Alan's books and can confirm that they are bloody good reads! You can find my reviews for each of them on my blog:
You can find out more about Alan on his website http://www.alanjonesbooks.co.uk/bloq.html and on Facebook or Twitter at @alanjonesbooks
Alan's books are available to purchase on
Susi Holliday
Susi (S.J.I) Holliday grew up in East Lothian, Scotland. A life-long fan of crime and horror, her short stories have been published in various places, and she was shortlisted for the inaugural CWA Margery Allingham prize. She has written three crime novels set in the fictional Scottish town of Banktoun, which are a mix of police procedural and psychological thriller. They are: "Black Wood", "Willow Walk" and "The Damselfly" – all featuring the much-loved character, Sergeant Davie Gray. 
Her next book, a festive serial killer thriller "The Deaths of December", featuring Detective Sergeant Eddie Carmine and Detective Constable Becky Greene will be published in November 2017.
Susi also works as a pharmaceutical statistician. She is married and lives in London, and you will find her at crime fiction events in the UK and abroad. 
Susi kindly gave me one of her very own recipes for Stovies – the quickest Stovies recipe in the history of the world,  you will find she assures me!
Stovies (with sausages and none of your mince or corned beef shenanigans!)
Potatoes sliced thinly, sliced onions, Richmond sausages cut in half, a cup of Knorr chicken stock. Layer potatoes and onions, sausages on top, pour in the stock, bring to boil then low heat, steam with the lid on for approx 20 mins, mix and mash it all together with a wooden spoon. Serve with loads of Salt and pepper, buttered white bread and HP sauce.
This is the perfect dish to be served at Black Wood cottage on a cold winters day. Actually, I want to eat this like right now! And I know Susi is cooking it so that she can send me a picture – hold on TAXI for Bairden to Susi's hoose!
If you haven't read any of Susi's books then what are you waiting for? The Banktoun series, featuring DS Davie Gray and set in the small fictional Scottish town of Banktoun is fabulous and the new book, The Deaths of December, is the perfect Christmas gift for those who prefer Krampus to Father Christmas! You can find my review for "The Deaths of December" here
You can find out more at her website: http://www.sjiholliday.com and on Facebook and Twitter @SJIHolliday.
Susi's books are available to buy on