Welcome to #TimeForCrime a new series here at Chapterinmylife.
I am inviting bloggers and authors talk about their favourite subject crime, with a set of quick-fire Q&As taking you to the dark heart of the person behind the book or the blog!
This week I am delighted to welcome: Jen from Jenmedsbookreviews
Name: Jen Lucas
About You: I am an over forty, short National Transport Manager/ part-time book blogger. Never married, never likely to be as I prefer books and animals to humans. Far less complicated. I've been blogging since 2016, started on a whim after attending Crimefest and seeing my fellow blogger Abbie at Bloomin' Brilliant Books had started her own blog up. It wasn't something I'd planned and never expected it to go anywhere but it seemed a good place to collate my thoughts on books. I had no idea just how big the bookish community was before I started.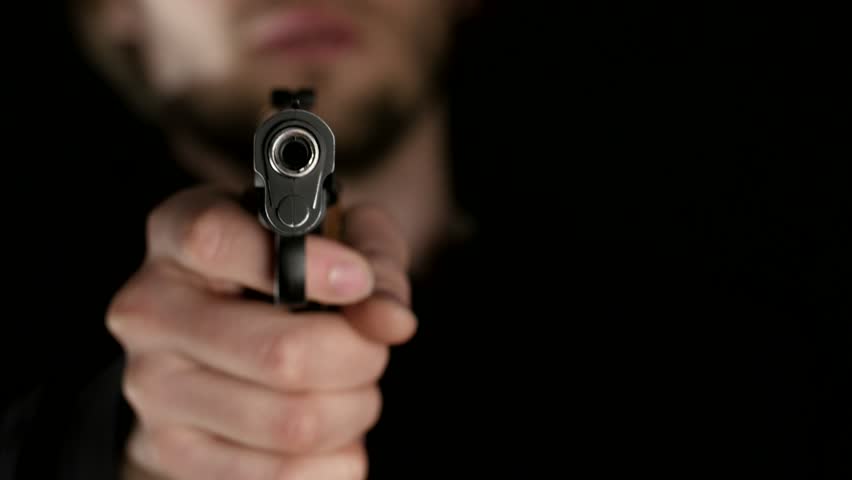 Let's delve into the darkness that is Jen's mind…
Why crime fiction?…
I've always liked crime books and horror stories since I was a child. TV wise, while the family loved Dallas, Dynasty, Neighbours, I was always more Taggart, TJ Hooker, The Gentle Touch, CSI and The Bill (yes – I'm that old…). Anything police or crime oriented, although my favourite was always horror. I think we all grew up on Nancy Drew, The Hardy Boys, famous Five etc and that fascination with mysteries never went away. I barely read a thing for the best part of seventeen years after my degree and it was only discovering Bookbub which kind of drew me back into reading, and then finding Natural Causes by James Oswald was a revelation. Something in it just clicked straight off and I was desperate to read all the others the minute they came out. From there I moved onto Stuart MacBride, John Connolly … The rest is history.
Favourite book you have reviewed…
Hmm. Very, very tough. There have been too many. I loved Tall Oaks by Chris Whitaker, I loved Hydra by Matt Wesoloski. Loved The Gathering Dark, the latest James Oswald. The Man Who Died by Antti Tuomainen is fab. How long can I go at this for?
You are stranded on a desert island, you can take one book, what will it be…
Hmmm. Tough one. I'm thinking the book 1-4 compendium of Charlie Parker stories by John Connolly. One book, hours of entertainment.
Do you have a kill list and who is on it?…
I do. I cannot say. I would get into trouble at work… lol. I would probably be able to find many similarities between characters I have read about and people I would like to bounce off a tall building if I tried (not very hard). Probably a few politicians I could name right now who would be pretty high up.
Top criminal (real or fiction)…
Not sure this is my 'favourite' or 'top' real life criminals but John Christie was possibly one of the first serial killers I was properly aware of. My sister used to collect the True Crimes magazines back in the eighties/early nineties and they fascinated me. John Christie was one of the first I recall being very aware of and the story just stuck with me for some reason. Fictional criminals – so tough. Perhaps Alex from Angela Marson's Evil Games and Blood Lines. I do love a good sociopath.
Top fictional detective…
Again this is really difficult. I love Kim Stone from Angela Marsons books as she's a local lass and a bit moody at times and totally struggles to relate to people (kind of like me only taller and with a motorbike). But I also love Charlie Parker from John Connolly's books. He's more PI than Detective but it still counts. Ray Drake from mark hill's Two O'Clock boy is pretty fab too. Ooh and Marnie Rome from Sarah Hilary's books. And I love Grumpy Bob laird from James Oswald's books. Gives the impression of being the laziest , most laid back person ever but the job is always somehow done. Oh god, this list could go on for hours too. J
Planner or pantser/organised or beautifully chaotic…
Hmm. I start out as a planner. I have complicated spreadsheets and like to be in control with everything just so. I really can be OCD on some aspects of blogging and have to have font, colours on spreadsheets etc just so. Then I get bored or distracted and get fed up with things being so slow that I say sod it and wing it. That  is my diagnosed personality type. Must have the facts and all information in the briefest form possible but get distracted and bored easily so end up all JDI.
I work best under pressure so either I have to do things straight away (or I forget), or when I have no choice but to get them done. Does this make be beautifully chaotic or just a total nightmare?
Favourite method of murder…
Depends on the target. I love the messy ones like a chainsaw or something horrifically gory but I guess there is a higher risk of leaving a forensic trace. Great for a quick kill though. If you want your victim to suffer, I guess a slow poisoning is a good a method as any. Whichever method you choose, you need to be sure they're good and dead at the end of it. don't want to leave witnesses do we?
Best place to dispose a body…
I'm guessing that a Crematorium incinerator would be good if you can manage it. Ashes to ashes and all that. Do we want it found or not? Some lovely remote parts of my home county of Shropshire which would be good for a body dump and potentially remain hidden for years.
Where can we find you? (Oh your blog details, dafty, any personal haunts send them to me privately!)…
Thanks for joining me Jen! Guess I'm going to have to watch myself when we next meet up! You have put a lot of thought into your plotting! If you haven't checked out Jen's blog before then get yourself over there now, her reviews are awesome!