Thanks goes to Sarah over at Bloodhound Books and the author for inviting me to be a part of the #BlogBlitz for "Death on Dartmoor". For my stop on the Blitz it gives me great pleasure to bring you a guest post from Bernie, which I will share with you once I tell you all about the book:
Life is good for DI Dan Hellier until the discovery of two headless, handless bodies buried in a bog on Dartmoor. But how can he identify the victims when nobody has reported them missing?
The tension mounts when the death of a young man plunges Hellier into the murky world of the Garrett family. Could the peaceful, family run Animal Rescue Centre really be a cover for murder and other criminal activity?
Hellier is about to learn just how far people will go to get what they want.
And this investigation will challenge Hellier's decisions as he races to catch another murderer before it's too late.
*** Death On Dartmoor was previously published as Death and The Good Son by B.A. Steadman***
Guest Post
Reading…. And Writing. Early Influences
I have always been both a reader and a writer. I remember the magic moment when the black squiggles on the page suddenly made sense, that moment when I began to read, and later understand.
As a child I made my way through the entire children's section (well, the interesting stuff. I had, and still have, no interest at all in factual books) of my little local library, and well remember the moment where I plucked up courage to walk, aged eleven, into the adult section and nobody sent me back to being a child.
That's when the whole world opened up. I read regency romance with Georgette Heyer, science fiction with John Wyndham, fantasy with Robert Heinlein. I read the classics at school, got lost in Wuthering Heights and delved into enormous Russian sagas I could hardly carry. Then I read Metamorphosis by Hermann Hesse, and the world opened up even wider.  Aha. Fiction could be allegory, it could play with the rules, it could lie! I didn't know that.  Narrators could be unreliable, memories could be fallible. Characters could be evil but likeable. Reading began to open up a complex, difficult, exciting world to get lost in, and somewhere, the seed of wanting to create my own world was planted.
I will draw a careful curtain over the years of dreadful angst-ridden teenage stuff I wrote during those days, but the reading never stopped, and won't until the eyes give up and I move onto audio…
Roll on to five years ago, when I took the opportunity to retire from a lifelong career teaching English. It was time to put all that reading, writing and teaching experience to good use. So I wrote short stories, took on-line courses, joined writers' groups, and tried to immerse myself in the writing process. Because we only learn by doing, and then doing again, better. I think they call it failing better. I managed seven drafts of Death in the Woods before I dared ask anyone to look at it!
Suffice it to say, it does get easier. Two more books, Death on Dartmoor and Death on the Coast followed to complete the first series of West Country Mysteries.
I always love to hear about what influences a writer and I totally related to Bernie's library experience as a child, it sounds so very similar to mine!
Death on Dartmoor is available to purchase from:
Check out what the other bloggers are saying:
About the author: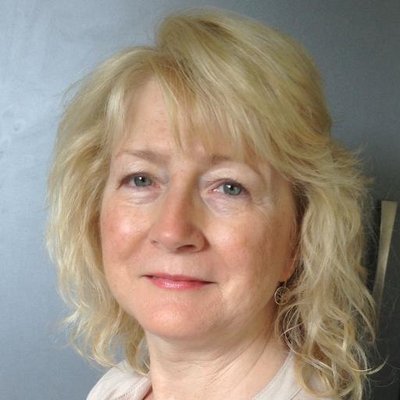 Bernie taught English for many years but only dabbled in short fiction and poetry until a few years ago when she took to writing full-time.  She completed her debut novel, Death in the Woods when she escaped the classroom and could finally stop marking essays. This was the first in the West Country Mysteries series featuring DI Dan Hellier and his Exeter-based team. There are now three in the series, Death on Dartmoor and Death on the Coast completing the series.
Bernie lives in a small village in East Devon and her novels are set in and around the ancient Roman city of Exeter, which has seen its fair share of murder and mayhem over the centuries. The books explore the beauty of the area, but demonstrate that even in the most charming of settings, terrible events may occur.
When not glued to the laptop, Bernie is a keen yoga fan and enjoys walking and cycling in the Devon countryside with her husband. They share their home with two large, black cats which came from the animal sanctuary where she is a volunteer and trustee.
Links:
@BernieSteadman
https://www.facebook.com/ExeterCrimeSeries/