Book Week Scotland is a week-long celebration of books and reading that takes place every November. This year Book Week Scotland runs from Monday 19 to Sunday 25 November. I am delighted as always to be supporting this initiative with the support of some of my favourite Scottish Crime Writers!
Find out more about Book Week Scotland here 
The theme for this year's Book Week is #Rebel and I thought to myself, now surely a bunch of crime writers have some rebellious tales to tell me! So I asked them to confess all! So are you sitting comfortably? Then let us begin!
Joining me for this post is my #PartnerInCrime and best mate (well most of the time when I'm not giving him an ear bashing for not shouting loud enough about his books!)  Alan Jones! One of my favourite and "needs to be discovered" Scottish authors!
Books, and their part in my personal rebellion.
In a way, books made me what I am, or, at very least, they had a profound influence on my life, and were instrumental in my rebellion against the way I'd been raised by my parents.
Being brought up in an extremely strict religious household had its drawbacks; as members of the Plymouth Brethren, we weren't allowed to have a television in our home so I couldn't join in playground chatter about TV shows or the characters in them. The Cinema was banned, and Sundays were confined to quarters apart from frequent visits to church. Joining any organisations such as the Scouts, or the Boy's Brigade was taboo.
But it had its advantages, too. On Sundays, or after sunset when we were all hauled away from our unending game of football, there was nothing else to do but read. And I devoured books from a very early age, working my way through most of the children's books in the library, from 'Stig of the Dump', Enid Blyton and Roald Dahl to Robinson Crusoe, Gulliver's Travels, Tom Sawyer, Doctor Doolittle, and a whole plethora more. By the time I was ten, I was running out of books.
The librarian had been keeping an eye on me; I was there two or three times a week and he could see that I was getting frustrated. One day, he told me that I could use my junior ticket in the adult library and suggested that I start with books by Alistair Maclean and Desmond Bagley. He monitored the books I was reading and, if there was anything he thought was inappropriate for my age, he'd send me back to the shelf with it.
And when I started secondary school, I had a wonderful English teacher called Mrs Howie, who recognised my passion for books and encouraged it. Some who are my age may remember that each school year had a collection of books that were maybe not part of our school's syllabus, but pupils were encouraged to take them home and read them. They were called 'Home readers'.
By the end of my first fortnight, I had read every one of the first year 'Home readers', including books by Hammond Innes and Nevil Shute and, when I had finished all of them, she started me on the second-year books. By Christmas, I had read four years' worth of books which included 'Lady Chatterley's Lover', '1984' and 'For whom the bell tolls'.  I'll not lie. I lifted 'Lady Chatterley's lover' when she wasn't looking.
Strangely, in a home where nearly everything else was restricted, my reading wasn't censored, and I can't remember having to hide what I was reading, even that DH Lawrence one.
It wasn't just fiction. I loved non-fiction books, especially those about science and technology, and as I got older, I found myself reading more and more about the wonders of our planet; nature, geology, and how life started in the oceans, and also about the solar system, and the Universe beyond.  By the time I'd I battled through the archaic language and mind-blowing insights of Charles Darwin's 'The origin of species' at sixteen, I had gradually become convinced that the Bible, which was probably the book I'd first assimilated as a child, was a series of spectacularly entertaining tales rather than an explanation of the world around me.
When I told my parents that I was an atheist on my sixteenth birthday, it felt both liberating and terrible. I saw the pain in their face at this apparently unforgivable rebellion, but it opened a world of understanding where I'd only scratched the surface. A simultaneous discovery of the forbidden delights of alcohol and the pursuit of the fun that went with it coincided with a widening of my reading scope, with books like 'On the Road' by Jack Kerouac,  Clockwork Orange.  And Ken Kasey's 'One flew over the cuckoo's nest
Books also affected my choice of career; I had a passionate interest in wildlife and nature, and I'd read anything I could get my hands on about animals or birds. When I read the James Herriot books, it finally pushed me into changing my career choice, which had vacillated between being a doctor or a pilot. I decided to be a Vet. In my parents' minds, it almost made up for my previous betrayal of their way of life.
My rebellion was a relatively minor one, and personal to me, but it changed my life in many ways. And fundamental to it was my love of books, and the profound effect they had on me. They still do.
I'm actually nearly greetin' reading that! A really insightful and profound piece that tells how books changed Alan's life! It also means that because this was so deep I'm unable to rib him the way I usually would!
Alan's books are available over at Amazon UK and Amazon US. You REALLY do need to read these! He is definitely an undiscovered talent!
About Alan: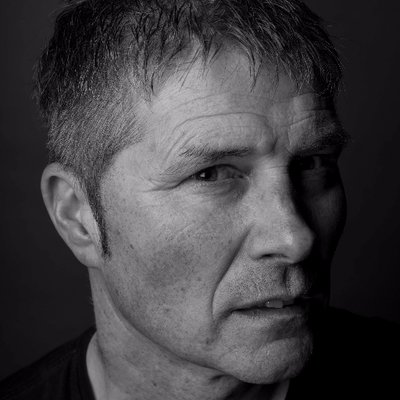 Alan Jones is a Scottish Author with three gritty crime stories to his name, the first two set in Glasgow, the third one based in London. Living on the Clyde coast in Ayrshire, he works in the animal health industry, makes furniture and maintains and sails a 40-year-old yacht in the Irish Sea and the West coast of Scotland. He writes under a pen name for work-related reasons and is married with grown-up children. He loves reading, watching films and cooking. Last year he hung up his football boots as age and a dodgy ankle caught up with him. (he does come out of footie retirement for the annual Bloody Scotland Scotland V England game!)
His books are not for the faint-hearted, with some strong language, violence and various degrees of sexual content. The first two books also contain a fair smattering of Glasgow slang.