Although I was a late starter to the DCI Daley series (I binge read the whole series last year!) it has quickly become one of my firm favourites in Scottish crime fiction. Thanks to the author and to the publishers, Polygon, for the ARC of the latest in the series "A Breath on Dying Embers".
Before I share my thoughts, here's what the official blurb says:
Who can you trust?
When the luxury cruiser, hastily renamed Great Britain, berths in Kinloch harbour, the pressure is on DCI Jim Daley. The UK Government are taking a high-powered group of businessmen and women on a tour of the British isles, golfing and seeing the sights, as part of a push for global trade. But when one of the crew goes missing, and an elderly local ornithologist disappears, will the pressure become too great?
The arrival of a face from the past, sends Daley's world into a tailspin. And the lives of the passengers and crew of SS Great Britain, as well as the country's economic future are in jeopardy. DS Brian Scott comes to the fore, and replete with a temporary promotion, is once more – most reluctantly, in his case – back at sea.
Daley faces a life and death struggle, but is this his last throw of the dice?
My thoughts:
Just read that blurb to get yourself a flavour of what you are about to immerse yourself into. That last line gives an indication of just how nail-biting this one is going to be!
Without giving away any of the plot, I can most definitely say that Denzil Meyrick knows how to pack in the action and then some! Right from the beginning I was hurtled straight into the story with some very dark hints that all was not going to be well in this, not so sleepy, town of Kinloch, nor indeed in the life of DCI Jim Daley. And I was not mistaken at all! From international trade deals; high powered delegates on a luxury cruise ship to terrorist activity all mixed together with a hefty dollop of Meyrick's trademark humour, the latest in the series will keep readers on their toes.
This book sees Jim Daley being forced to take a little bit of a back seat and Brian Scott is given the chance to shine! Brian remains one of my favourite characters of this series; his down to earth, blunt and hilarious one liners never fail to make me laugh. The relationship between him and Daley is spot on. It is clear that both men care and respect each other deeply, even if on the surface it's all very West of Scotland male banter, but when the chips are down both men have each other's back and in this novel that is needed more than ever. There were some heartwarming scenes that were ready to bring a tear to my eye. Given that there is a luxury liner docked in the town it is also a safe bet that Brian Scott will be forced to face his boat phobia again! There are a few areas where Brian really pushes the boundaries and the language and terminology used are a little near the knuckle. Gladly this is challenged by other characters. Despite this, I do think it is authentic to his character and his background. He says things without really thinking about it and seems quite surprised when others are shocked about what comes out his mouth.
Another firm favourite character is Hamish and he really got under my skin this time around. His reflections on the social and cultural changes in community were spot on. He's a wee character is Hamish and one that I'll bet props up the bar of many a small town across Scotland.
Chief Superintendent Carrie Symington really lept out the pages for me in this novel. We get under her skin to find out just a little more about what makes her tick. There is a whole backstory there just waiting to be explored and I cannot wait to read more!
Denzil Meyrick has created a fantastic sense of place; he brings the fictional town on Kinloch to life for his readers. For those who recognise the area where it is based, you will see it play out in front of your eyes and for those of us who have never been it makes you want to pack up and head there to see for yourself. But it is more than just scenery, it's that small town atmosphere that he has captured with the characters who inhabit the town. Secrets, lies and gossip all rule the roost. He has captured the little nuances and idiosyncrasies of small town life perfectly.
This is one of those reads where you need to buckle up and hold on tight. It left me speechless! It marries the past and present and explores a whole host of themes, including abuse and rape but never gratuitous. A nail biting and jaw dropping read, expertly plotted and a whole sea of red herrings to swim through! I cannot say anything else for fear of giving anything away! Just read it!
Published on the 11th July 2019, A Breath on Dying Embers is available to purchase from:
About the author: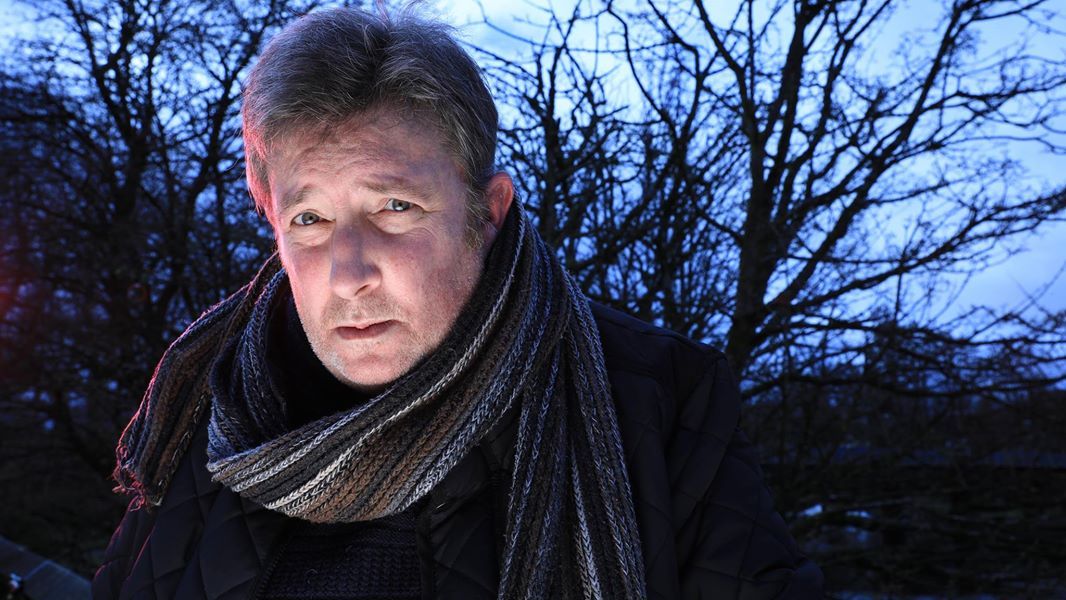 Denzil Meyrick was educated in Argyll, then after studying politics, joined Strathclyde Police, serving in Glasgow. After being injured and developing back problems, he entered the business world, and has operated in many diverse roles, including director of a large engineering company and distillery manager, as well as owning a number of his own companies, such as a public bar and sales and marketing company. D. A. Meyrick has also worked as a freelance journalist in both print and on radio.