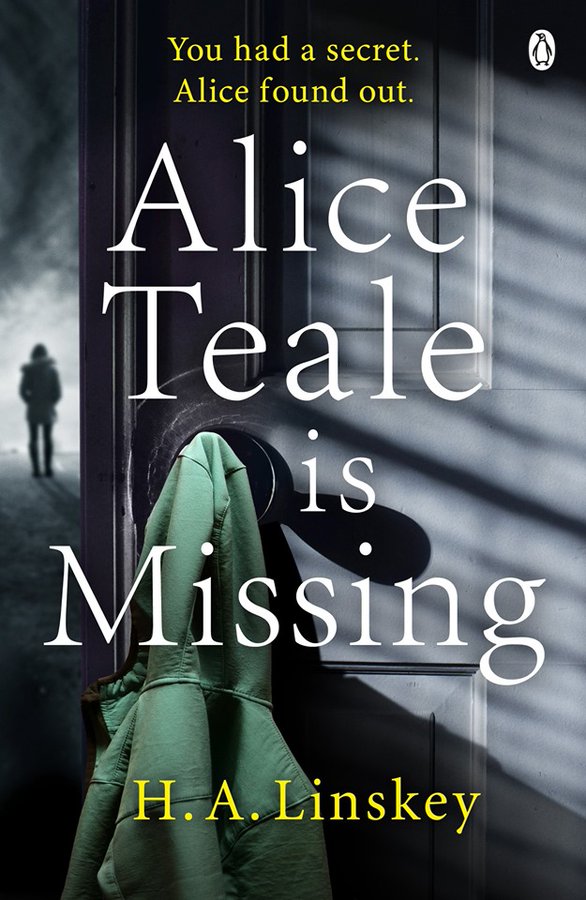 I bought this book after hearing Noelle over at Crimebookjunkie raving about it! And boy am I glad I did!
Before I share my thoughts, here's what the official blurb says:
Alice Teale walked out of school at the end of a bright spring day.
She's not been seen since.
Alice was popular and well-liked, and her boyfriend, friends and family are desperate to find her.
But soon it's clear that everyone in her life has something to hide.
Then the police receive a disturbing package.
Pages from Alice's precious diary.
Who could have sent them? And what have they done with Alice?
My thoughts:
Alice Teale is Missing is the first in the Black and Winters series and bloody hell what a start it was! A sinister killer opening draws you in through journal entries and the last confirmed sighting of Alice Teale and immediately I was hooked!
Right from the beginning I felt involved in the case and in the lives of the characters. DC Beth Winters and DS Lucas Black are a fictional pairing made in heaven. Beth feels she has to prove herself as a woman who is also a fast tracked detective, which brings with it plenty of negativity from her colleagues. She is paired up with Lucas, a detective who is not without his own demons on his shoulder. His reputation precedes him and Beth finds herself wondering if she has made the right move in her career.
I absolutely LOVED the relationship between both characters and the way in which the author teased out each of their personalities, at first they appear to rub each other up the wrong way but as each of them learn a little more about the other the ice begins to crack.
Other characters in the book are well written and developed, the author catches all the little nuances of each one of them, dropping little hints and red herrings keeping the reader hooked all the way through.
Small town life is portrayed through a stark and very dark narrative, I could almost feel the tension simmering through the pages, small town gossip and intrigue as little by little lies and secrets are uncovered exposing the dark underbelly of small town living.
I couldn't put this book down and already I am champing at the bit for book two in the series! BRILLIANT!
DON'T MISS IT!
Alice Teale is Missing is available to purchase from:
About the author:
Howard Linskey is the author of a series of crime novels set in the North-East, featuring detective Ian Bradshaw and journalists Tom Carney and Helen Norton. Originally from Ferryhill in County Durham, Howard now lives in Hertfordshire with his wife and daughter.