I know that #BookFestival season time is upon us when Aye Write pops up in my calendar and all over my social media! And this year I'm super excited…I am buzzing…I am all revved up and raring to go!
This year, not only am I going to be hanging around the festival as per usual but I'm also lucky enough to be volunteering at a few of the sessions! I shall be one of those happy helpful people wearing my Volunteer T Shirt with pride, so if you see me, please say hello! Not only that but my #Twinnie AKA Crimebookjunkie is also chairing one of the panels, so she is going to be up staying at mine for the weekend! #ThereMayBeTroubleAhead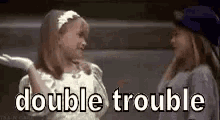 Now, for those of you who don't know, Aye Write is Glasgow's annual book festival, bringing writers and speakers from across Britain and beyond to the heart of Scotland's largest city. Aye Write Glasgow's Book Festival and Wee Write Glasgow's Book Festival for Children and Young people brings book lovers from across the city and beyond together every year!
This year, Aye Write takes place from 12-29 March and is staged across two venues, while Wee Write had a family day on Saturday 7 March plus packed week of events designed especially for schools.
There really is something for EVERYONE at this festival. You can check out the full programme here
Most of you know that my love is crime fiction and so I've pulled together a list of all the CRIMINALLY awesome events going on at Aye Write this year, so you don't have to!
Ambrose Parry & Jess Kidd – The Dark Side of Victorian Medicine
14th Mar 2020  •  11:30AM – 12:30PM  •  Mitchell Library
Here we have two books that will take you back in time and into the murky world of medicine. 
Husband and wife team Chris Brookmyre and Marisa Haetzman, writing as Ambrose Parry have delivered their second novel The Art of Dying. Medical student Will Raven and former housemaid Sarah Fisher are once again plunged into Edinburgh's deadliest streets to discover the unthinkable cause of multiple deaths in the city. 
While Jess Kidd's Things in Jars enters a world of fanatical anatomists, crooked surgeons and mercenary showmen to explore what it is to be human in inhumane times.
Hanna Jameson and Will Carver, Profoundly Original Thrillers
14th Mar 2020  •  4:45PM – 5:45PM  •  Mitchell Library
In Hanna Jameson's best-selling The Last twenty people are locked in a Swiss hotel after a nuclear explosion. Far from the nearest city and walled in by towering trees, they wait until the body of a young girl is found. It's clear she has been murdered. Which means that someone in the hotel is a killer. In Will Carver's Nothing Important Happened Today nine people arrive one night on a bridge. They've never met. But at the same time, they run, and leap to their deaths.It's a shocking, mesmerisingly original and pitch-black thriller.
Professor Angela Gallop, A Forensic Scientist's Search for the Truth
19th Mar 2020  •  6:00PM – 7:00PM  •  Mitchell Library
Never before has criminal justice rested so heavily on scientific evidence. With ever-more sophisticated and powerful techniques at their disposal, forensic scientists have an unprecedented ability to help solve even the most complex cases. Angela Gallop has been a forensic scientist for over 40 years. As well as working on a wide range of cases in many countries around the world, she is now the most sought-after forensic scientist in the UK, where she has helped solve numerous high-profile cases, including the Yorkshire Ripper, the killings of Stephen Lawrence, Damilola Taylor, Rachel Nickell and Roberto Calvi.
Alex North & Matt Wesolowski, Chilling Thrillers
19th Mar 2020  •  7:45PM – 8:45PM  •  Mitchell Library
Still devastated after the loss of his wife, Tom Kennedy and his young son Jake move to the sleepy village of Featherbank, looking for a much-needed fresh start. But this place has a dark past. Fifteen years ago, a twisted serial killer abducted and murdered five young boys. The Whisper Man has been called 'The best crime novel of the decade'. Both a compulsive, taut and terrifying thriller, and a bleak and distressing look at modern society's desperation for attention, Matt Wesolowski's Beast will unveil a darkness from which you may never return…
John Simenon and Graeme Macrae Burnet, Une Célébration de Maigret
20th Mar 2020  •  6:00PM – 7:00PM  •  Mitchell Library
Join us for what is sure to be a fascinating discussion of the life and works of the legendary Belgian writer Georges Simenon, the creator of French detective Maigret. John Simenon, the author's son, and producer of the recent TV series about the great detective, starring Rowan Atkinson, will be joined by Graeme Macrae Burnet, who has written about his love of Simenon in his blog and has acknowledged a debt to the writer in first and third novels, The Disappearance of Adele Beseau and The Accident on the A35. Chaired by Janice Forsyth.
Denzil Meyrick and Douglas Skelton, A Breath on Dying Embers and The Blood is Still
20th Mar 2020  •  7:45PM – 8:45PM  •  Mitchell Library
Both of these crime writer were long listed for the prestigious McIlvanney Prize for Scottish Crime Novel of the Year. In A Breath on Dying Embers, the arrival of a luxury liner and a face from the past, sends DCI Jim Daley's world into a tailspin as well as placing the country's economic future in jeopardy. In The Blood is Still, Two bodies are discovered in eighteenth-century Highland dress on the site of the Battle of Culloden and local journalist Rebecca Connolly finds herself drawn into the mystery.
Noelle Holten Introduces…Deborah Masson, Russ Thomas and Nell Pattison
21st Mar 2020  •  6:30PM – 7:30PM  •  Mitchell Library
Crime blogger (www.crimebookjunkie.co.uk) and author Noelle Holten introduces three fantastic new voices in crime fiction In Deborah Masson's Hold Your Tongue, DI Eve Hunter must track down aI a serial killer stalking the streets of Aberdeen in the run up to Christmas, Russ Thomas's Firewatching is a taut investigative thriller bursting with character and tension, introducing the enigmatic DS Adam Tyler Nell Pattinson''s The Silent House Tells the shocking story of the Hunter family, who are deaf, and wake up to their worst nightmare: the murder of their daughter.
Felix Francis and Caro Ramsay, Dick Francis at 100
22nd Mar 2020  •  8:00PM – 9:00PM  •  Mitchell Library
2020 marks the centenary of the birth of Dick Francis, the former steeplechase jockey who became one of the most popular crime writers of his generation. His son Felix has established himself as a formidable force in crime writing too with his latest novel Guilty Not Guilty gathering excellent reviews. He is joined at this event by Caro Ramsay, the McIlvanney Prize long listed author of the Anderson & Costello series of crime novels and a Francis fan to discuss the impact and legacy of his writing.
Nicola White & Ian Macpherson, Death in Dublin
28th Mar 2020  •  6:30PM – 7:30PM  •  Mitchell Library
Nicola White grew up in Ireland and graduated from Trinity College, Dublin. She lived in London and Belfast before moving to Glasgow to work as a contemporary art curator. A Famished Heart is the first in a powerful new crime trilogy set in 1980s Dublin, exploring the power of the Catholic Church and the powerlessness of unmarried women. Ian Macpherson's Sloot is a post-postmodern crime novel set on the clean streets of Dublin's leafiest suburb. It includes proof that psychoanalysis is the oldest profession, and a brief aside on the possibility of an Irishman having multiple birth mothers.
CC MacDonald and Dugald Bruce-Lockhart, When Actors Turn to Crime
28th Mar 2020  •  8:00PM – 9:00PM  •  Mitchell Library
Natasha Pulley and Abir Mukherjee, Eastern Influences
29th Mar 2020  •  3:00PM – 4:00PM  •  Mitchell Library
Sophie Hannah and B.A Paris, The Queens of Psychological Suspense
29th Mar 2020  •  8:00PM – 9:00PM  •  Mitchell Library
Sophie Hannah's Haven't They Grown poses a disturbing question: Twelve years ago, Thomas and Emily Braid were five and three years old. Today, they look precisely as they did then, they haven't changed at all. They are no taller, no older. Why haven't they grown? The Dilemma by B.A. Paris asks how far would you go to give someone you love a last few hours of happiness? Livia needs to tell her husband something about their daughter but she's waiting until her 40th birthday party is over so they can have this last happy time together.
Wow, what a criminally spectacular line up! Would love to say hello to anyone going along this year!
And of course it isn't all about crime at Aye Write, there really is something for everyone! Check out the range of events, including workshops, author talks and events here
Books from all the authors attending will be available in Waterstones who will be there throughout the festival.
And of course, while you are there have a look around the Mitchell Library, it really is one of Glasgow's finest buildings!
All event spaces are wheelchair accessible.