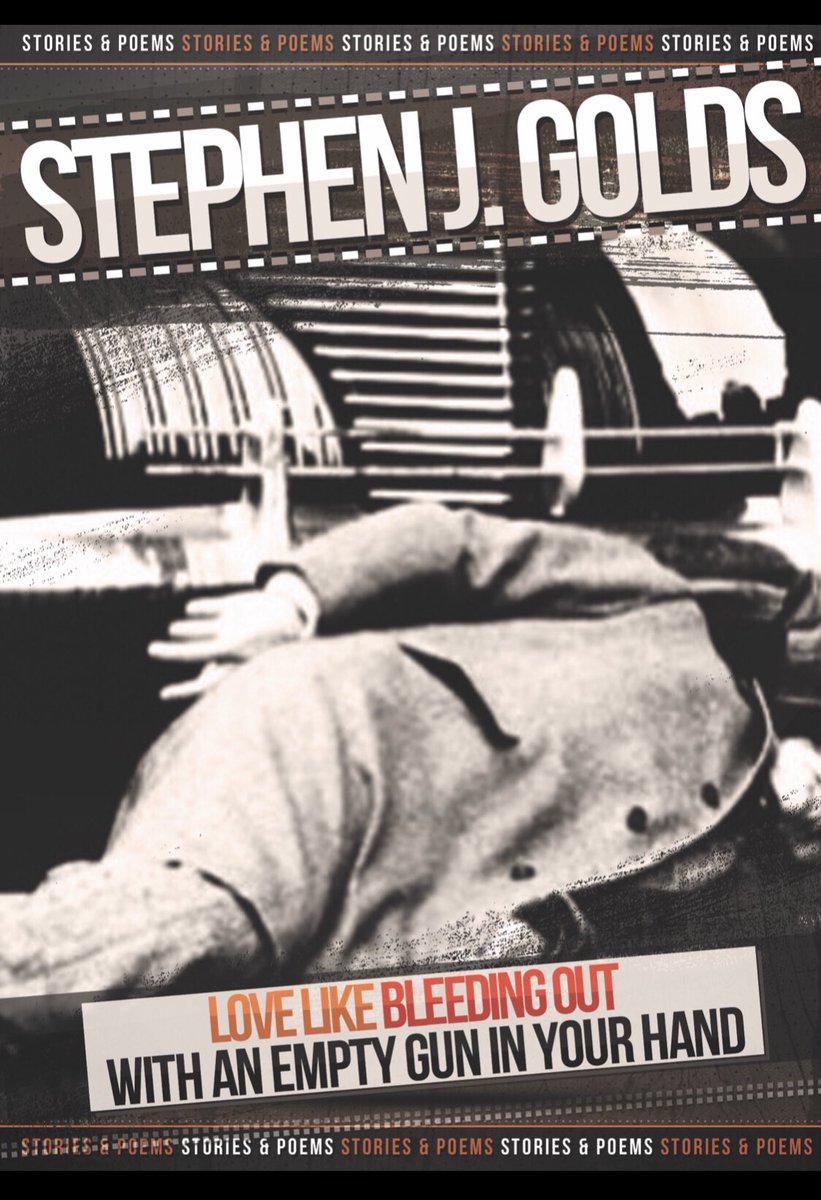 Stephen J Golds is an author whose name should be on the tip of everybody's tongue; a powerful and emotive storyteller, his way with words is simply immense. I was delighted when he asked me to review an early copy of Love Like Bleeding Out, a collection of short stories and poems.
Before I share my thoughts, here's what the official blurb says:
An aging hitman is embittered by his career choice at the point of no return. A shell-shocked soldier in World War Two finds hope through death, reflected in the eyes of his enemy. A serial killer confesses in veiled, lurching prose. A mobster unravels at the zero hour of this mortal coil. A man reevaluates existence after discovering a suicide. These are some of the twenty-nine dark, twisted, and gritty stories by Stephen J. Golds collected here for the first time — bound taut with thirty poems of loss, love, and other thoughts that haunt you after last call.
My thoughts:
Stephen J Gold, is a visual storyteller and each piece in this collection managed to worm its way inside my head and spark all of my synapses in magnificent technicolour. His writing is brutally honest, raw and visceral and he has got to be one of the most talented writers I've read
A favourite one was the generation X Bonnie and Clyde story, I experienced every word of this intense tale of toxic love and that's what you do with Stephen's writing, you don't just read it, you experience it, I will also mention the short story of a visit between brother and sister that moved me to tears.
He shies away from nothing whether it's murder, lust, executions or love and gives you all the feels with it. War, trauma, PTSD are all explored. There is something simplistically beautiful about the writing; it's not flowery yet it provides the most outstanding visuals ever; it never ties you up in knots with its desire to be clever but it sucks you in and makes you a willing victim. The collection of short stories ends with a collection of poetry; I'm not going to pretend to know how to review poetry as it isn't something I do, but what I will say, the pain, heartache and emotion contained in each of them punched me smack in the middle of the gut.
This is perfect for reading in one sitting or for dipping in and out of. Although the stories are short, they are jam packed with all the ingredients needed for the perfect read. This author has talent oozing from his fingertips, do yourself a favour and don't miss it.
Stephen's books can be purchased from 30th April 2021, via
About the author
Stephen J. Golds was born in London, U.K, but has lived in Japan for most of his adult life. He enjoys spending time with his daughters, reading books, traveling, boxing and listening to old Soul LPs. His novels are Say Goodbye When I'm Gone (Red Dog Press) Always the Dead (Close to the Bone) Poems for Ghosts in Empty Tenement Windows and the forthcoming collection Love Like Bleeding Out With an Empty Gun in Your Hand.